The Phillips Family of San Tan Valley, AZ partnered with Presidential Pools, Spas & Patio to build their new backyard pool. Shelby Phillips was nice enough to share her experience with us here.
Bonus: THeir dog might love the pool more than anyone!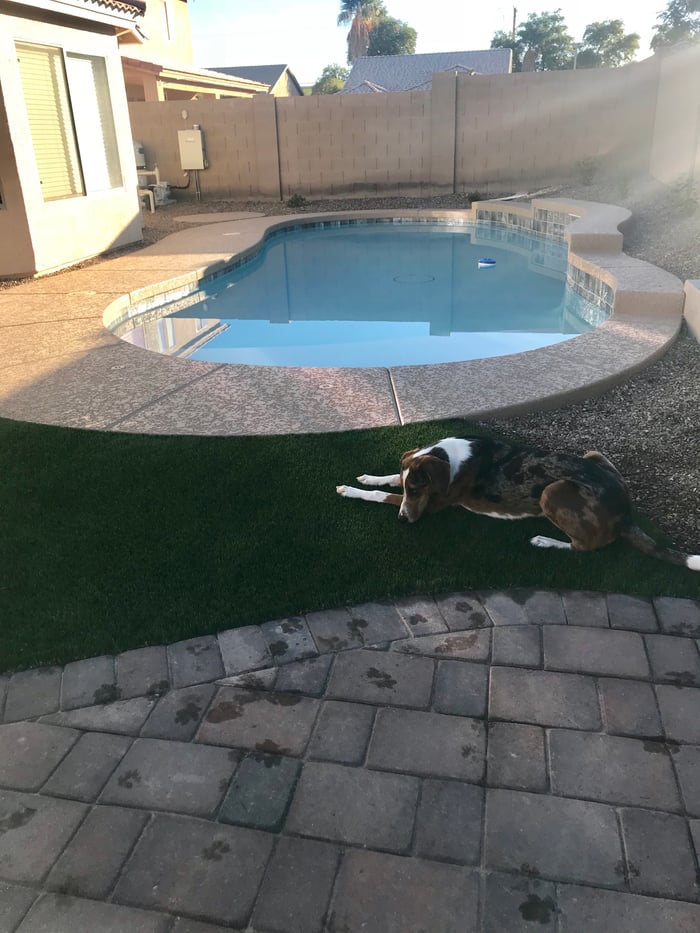 Why is having a pool important to you and your family?
Getting a pool allowed my family and friends to have a place to get together and enjoy each other's company.
Which features were most important to you in designing your pool?
The Baja deck. It's a great place for our dogs to enjoy the water!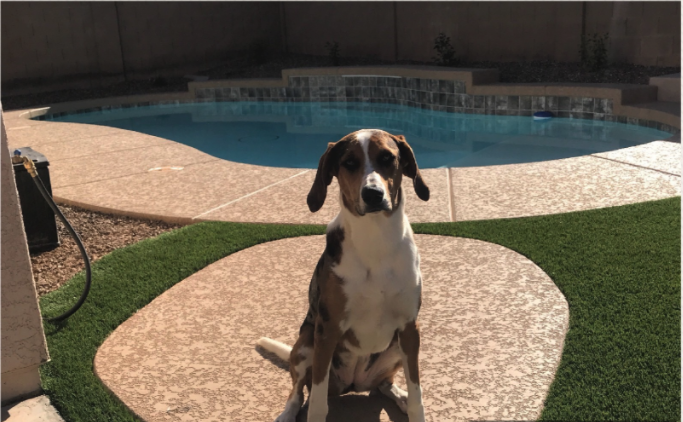 What advice would you offer to those just starting the pool building process?
Communication is key. Make sure that you go over everything with your sales team before signing any papers.
Why did you choose Presidential Pools, Spas & patio as your pool builder?
My family knew Tim Murphy, he has done my family's pools before.
What do you like most about your pool now?
Everything! It turned out amazing!
Want to see more stories like this?
Ready to start designing your new backyard? Call us at 480-967-9467, visit any of our locations, or click here.