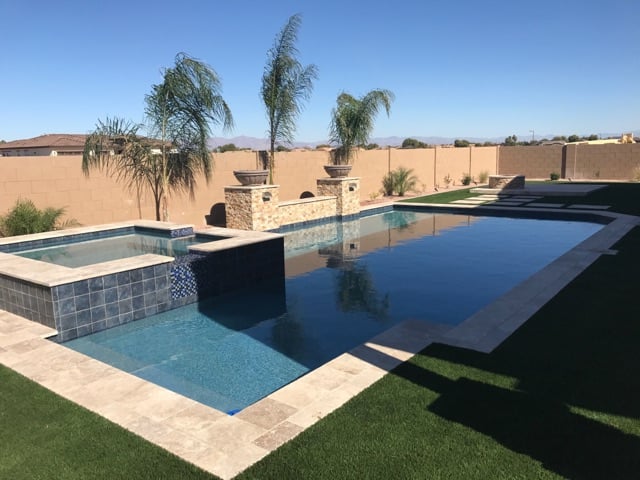 THE Pierce FAMILY of Queen Creek, AZ PARTNERED WITH PRESIDENTIAL POOLS, SPAS & PATIO TO BUILD THEIR NEW BACKYARD POOL. Below is a short interview about their experience.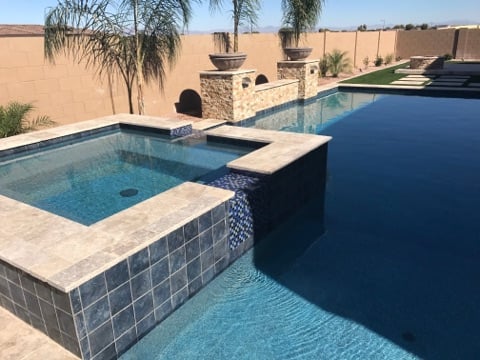 Why is having a pool important to you and your family?
We wanted to have a backyard where the family could use a gathering place.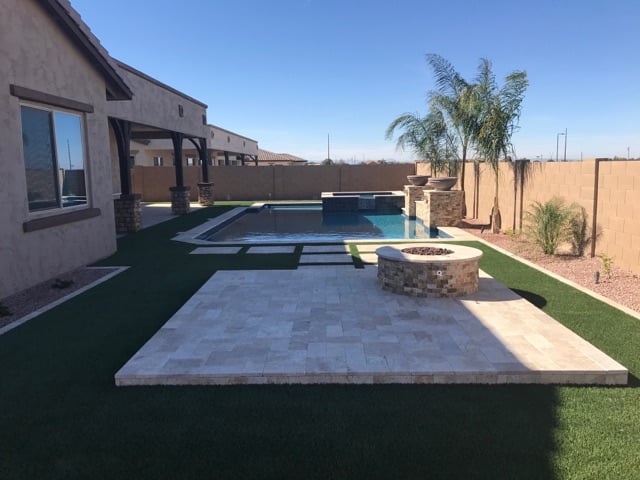 Which features were most important to you in designing your pool?
It had to be large enough for our whole family to enjoy at once. We wanted a pool and spa that we could all use together.


What advice would you offer to those just starting the pool building process?
My best advice would be to go and visit the Presidential pool park. We learned a lot in an hour with Trevor. He was very honest about the features we wanted and was great with all our questions.
[Editor's note: You can see another one of Trevor's designs here.]
Why did you choose Presidential Pools, Spas & Patio as your pool builder?
We went into this totally blind. I think the pool park was very important in choosing the builder. After that, we knew we picked the right builder.
During construction, were kept up to date on everything that was happening. The communication was TOP NOTCH! And building this from 1,200 miles away, that was a must.
They did a great job.

What do you like most about your pool now?
We really like everything about our pool now. The phone app that runs it is simple and easy to use. We can turn the hot tub on when we're out at dinner so that it's ready for us when we get home!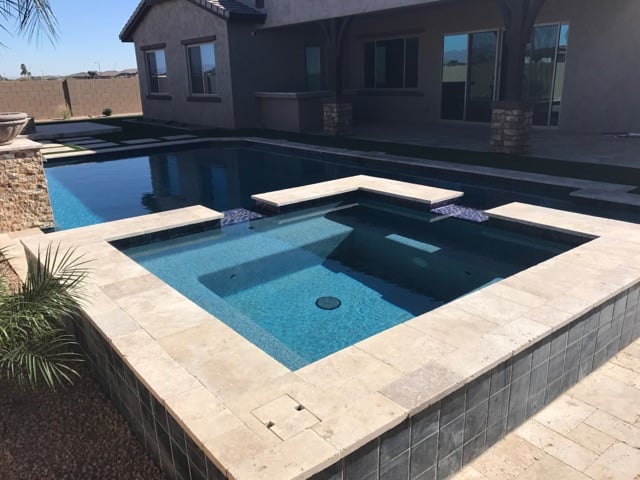 WANT TO SEE MORE STORIES LIKE THIS?
Ready to start designing your new backyard? Call us at 480-967-9467, visit any of our locations, or click here.