THE RUOF FAMILY OF CHANDLER HEIGHTS, ARIZONA, PARTNERED WITH PRESIDENTIAL TO BUILD THEIR DREAM BACKYARD. THEY WERE NICE ENOUGH TO SHARE PICTURES AND DETAILS ABOUT THEIR PROJECT, ALONG WITH ADVICE FOR THOSE OF YOU WHO MAY BE LOOKING TO BUILD A SWIMMING POOL.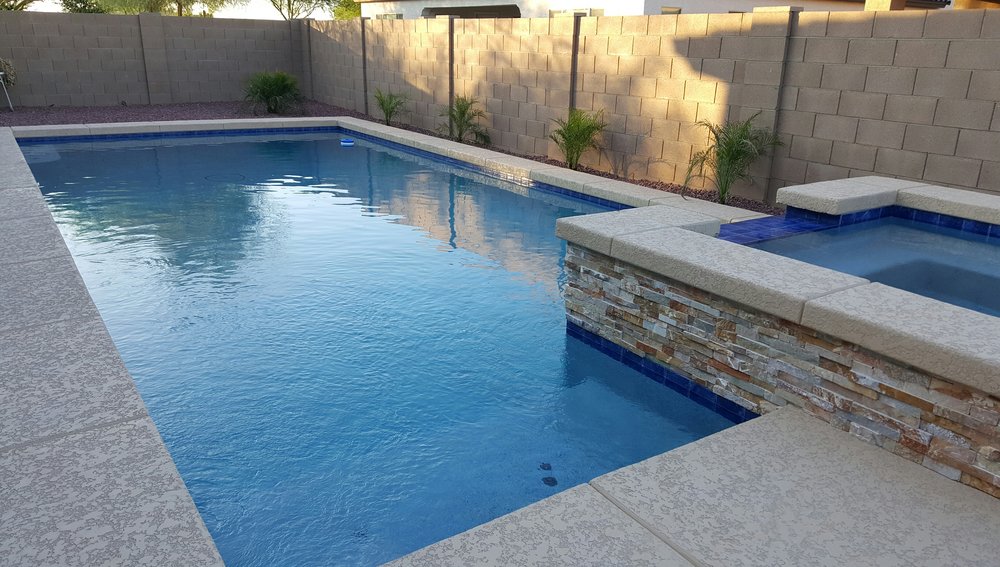 WHAT PROMPTED YOU TO BUILD A POOL?
Living in AZ it is almost a necessity! We love having a fun place to come together and bond as a family and a pool provides the means to do that on a daily basis.
WHAT FEATURES WERE MOST IMPORTANT TO YOU IN DESIGNING YOUR POOL?
That it was large enough to take up most of the yard, was something beautiful to look at while doing anything in the yard, and was easy to take care of ourselves for maintenance.
WHY DID YOU CHOOSE PRESIDENTIAL POOLS, SPAS & PATIO AS YOUR POOL BUILDER?
We got estimates from 4 different pool builders and besides being the most recommended, Presidential was very accommodating in meeting our demands for how we wanted to customize it at the best price and with the most features and discounts offered.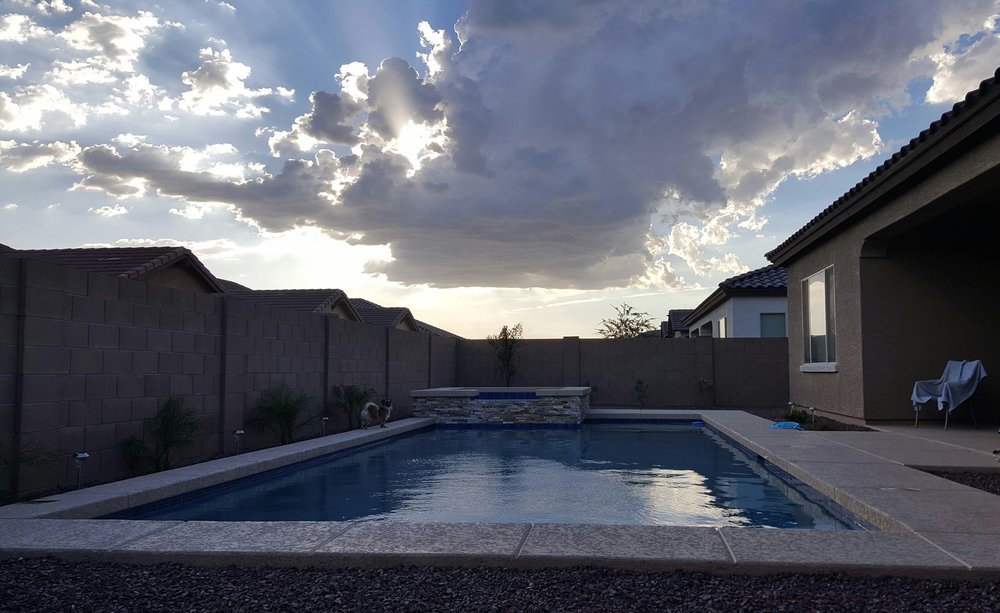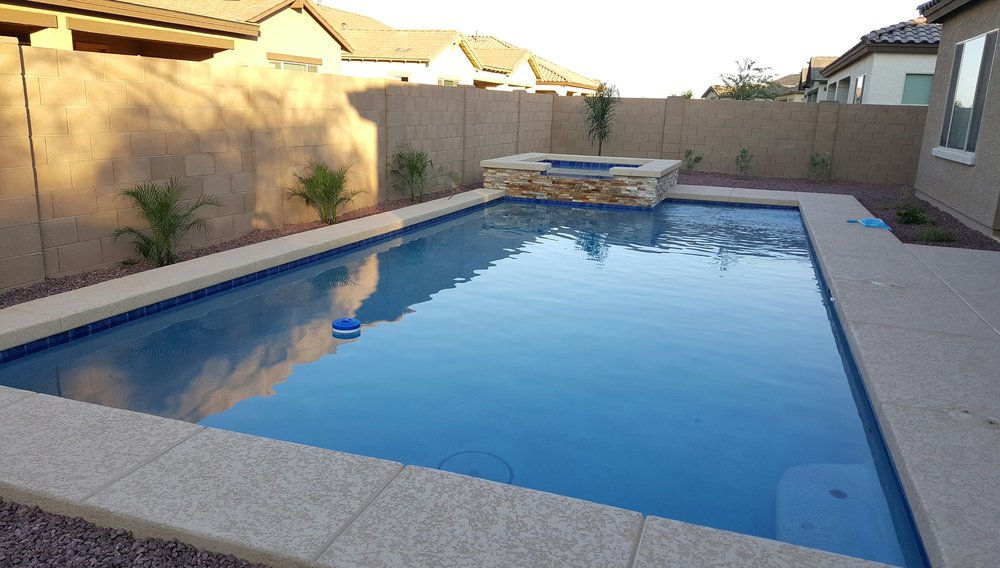 WHAT DO YOU LIKE MOST ABOUT YOUR POOL NOW?
The self cleaning system is nicer than I imagined and I love using the spa when it's too cool to swim in the pool.
WHAT ADVICE WOULD YOU OFFER TO THOSE JUST STARTING THE POOL BUILDING PROCESS?
Listen to your sales person on their recommend features after you discuss what is important to you. They are not trying to sell you anything you don't need but rather using their experience and feedback from their customers to ensure your complete satisfaction (even if you end up spending a little more than you wanted to at the start).