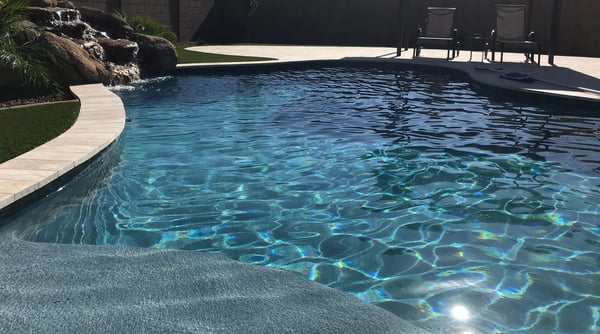 THE Sherayko FAMILY OF avondale-goodyear, AZ PARTNERED WITH PRESIDENTIAL POOLS, SPAS & PATIO TO BUILD THEIR NEW BACKYARD SWIMMING POOL. BELOW IS A SHORT INTERVIEW ABOUT THEIR EXPERIENCE WORKING WITH ARIZONA'S #1 RATED POOL BUILDER.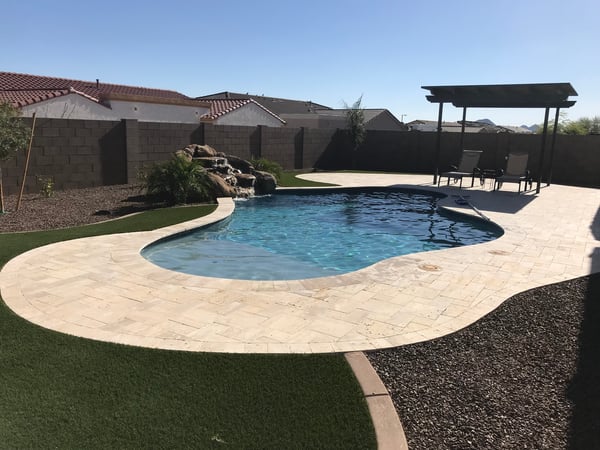 Why is having a pool important to you and your family?
Being new to Arizona, a swimming pool is a must-have because you can actually use it most of the year. Other places we lived before were limited to 3-4 months of pool use.
Which features were most important to you in designing your pool?
The self-cleaning system and the waterfall.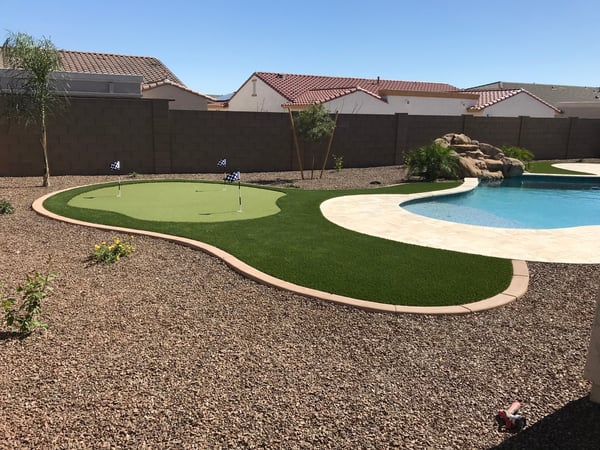 What advice would you offer to those just starting the pool building process?
Take your time, do research, and explore all of your options.
Why did you choose Presidential Pools, Spas & Patio as your pool builder?
The pool design by Trey Kelly, the reviews of Presidential Pools, and the cost compared to other bids.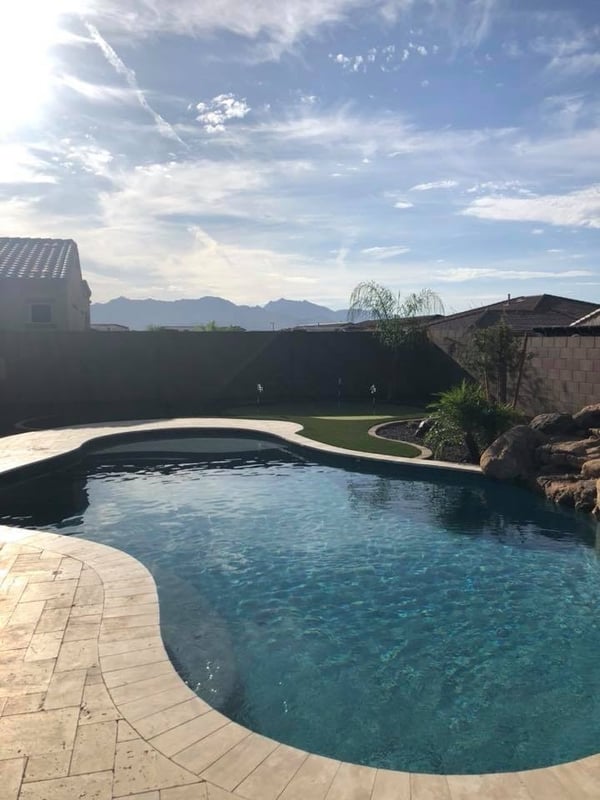 What do you like most about your pool now?
The convenience of walking out your back door to the pool on hot Arizona days! No more getting in a car and driving to the residents club pool!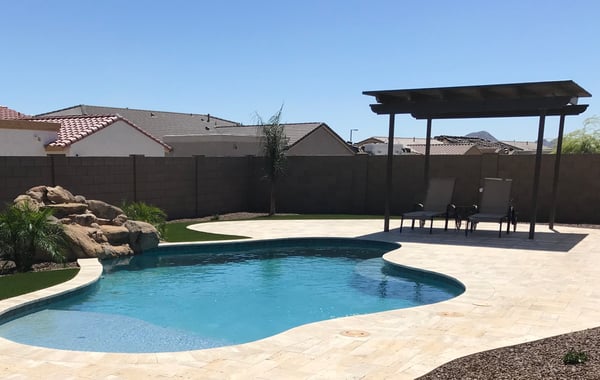 Want to see more stories like this?
Ready to start designing your new backyard? Call us at 480-967-9467, visit any of our locations, or click here.