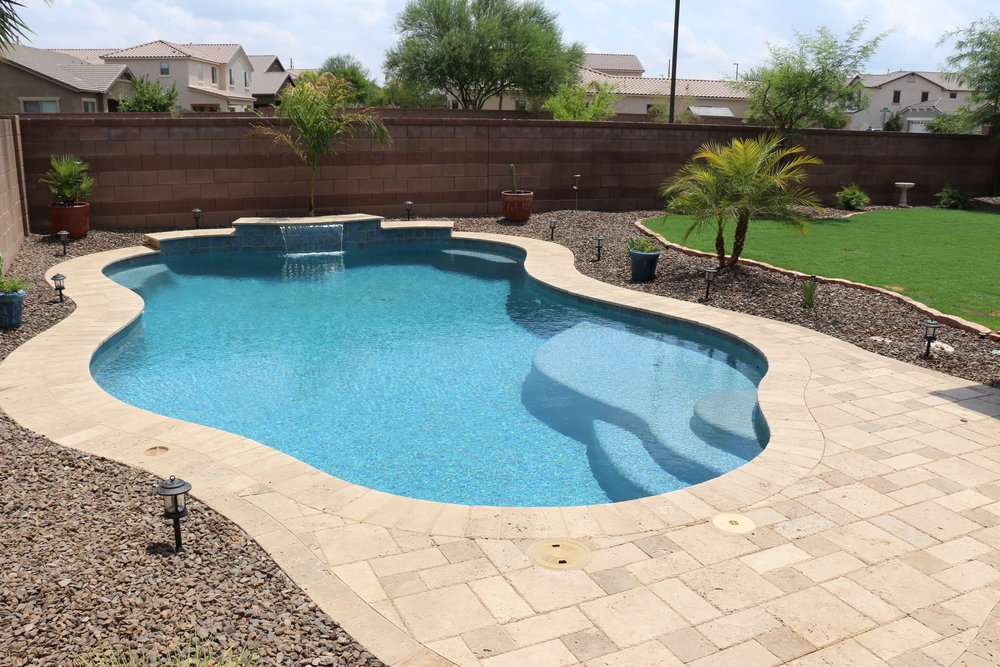 When you see stunning pictures of backyard pools, you rarely think about how deep the pool water is. But, the choice of your pool depth is significant. Here is some introductory pool depth information to review before you begin your pool design process.
BAJA STEP
While the baja step isn't technically a pool depth, it is an important option to mention. The baja step is a large step just below the surface of the water. Standing on the step, the water would be at your ankles. It's a great way to offer a shallow section for having fun with toddlers or reading in the pool.
3 FEET
A depth of three feet is very common. It is generally seen as the "play" area of the pool where people of all ages can play pool games. While most pools have a three-foot area, it is often complimented with a deeper depth in another area.
3.5-5 FEET
A deeper pool option is great for swimming or playing pool sports. This depth allows you to do a given activity comfortably and with a full range of motion. But remember, the deeper the pool gets the less people who can stand comfortably in the water!
CUSTOM POOL DEPTH
Ultimately, your pool's depth is up to you. We are only here to guide you along and give you information as you need it. Many of the features you can choose from require specific depths in your pool.
As always, talk to your pool design professional for more concrete information and answers to specific questions. Additionally, most people choose pools with multiple depths. It all depends on who is going to use the pool and their specific interests. In the end, remember that at Presidential Pools, we build pools that are completely customizable!