"They asked something out of the ordinary and that is what I gave them."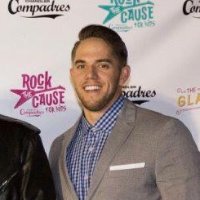 Presidential Pools, Spas & Patio pool designer Jordan Frabasilio recently worked with a Scottsdale family who wanted a backyard to relax in that had serious Wow Factor. Jordan certainly delivered! On Facebook, thousands and thousands of people have watched the video tour of his design below. Many commenting wondering how they might do something similar in their backyard.
The interview below will be interesting for anyone in Arizona building a swimming pool. It will be especially interesting for anyone with a compact backyard!
The main lesson: Don't let the size of your backyard limit your imagination when it comes to building your swimming pool and outdoor living spaces!
When you began working with this family, what was their most important objective? How did that influence this design?
Jordan: Teena and Joe wanted their backyard to have the Wow Factor. They had went to a couple Arizona pool builders before us and were underwhelmed. So I went over the top and designed an extremely custom pool with a ton of moving parts considering the space we had to work with. They were wowed to say the least! They asked something out of the ordinary and that is what I gave them.
Outside of the Wow Factor, their main goal in creating this backyard was for relaxation. Hanging in the hot tub, sitting around the trazocrete table and just soaking in the sun. They wanted something that was appealing to the eye and had great functionality where they could escape from reality while they are in their backyard.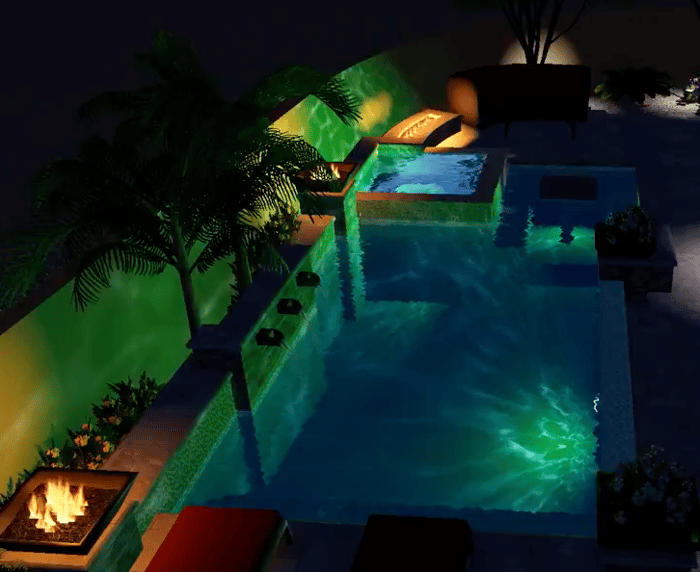 One of the reasons so many people are inspired by this backyard is because you were able to fit so much in what looks to be a modestly-sized backyard. Could you walk us through the main features of this backyard?
Their backyard definitely wasn't the biggest I've worked with! This design shows that you can build your dream backyard no matter how much space you have to work with.
The main thing that will jump out at you is the elevation change. The pool is elevated 18" out of ground and has two seating platforms on each side. I incorporated 3 Scupper water features (pictured in image below) as well as Stainless Steel Fire Wok Pots and a custom fire pit that is actually connected to the pool. Again, they wanted the wow factor so I gave them what they wanted.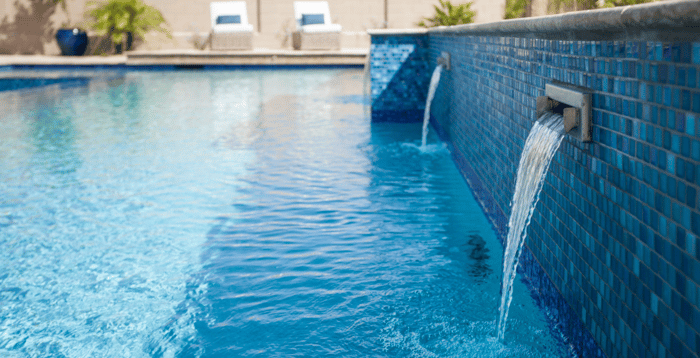 What can people redesigning their backyards trying to make the most of their backyard learn from this design?
Teena and Joe's backyard is one that is unique and definitely one of a kind. We found something that worked for them and their backyard. Limited space shouldn't limit your creativity when thinking about designing your new backyard. Everything has a price tag but we can find ways to make your dream backyard a reality at a price you are comfortable with.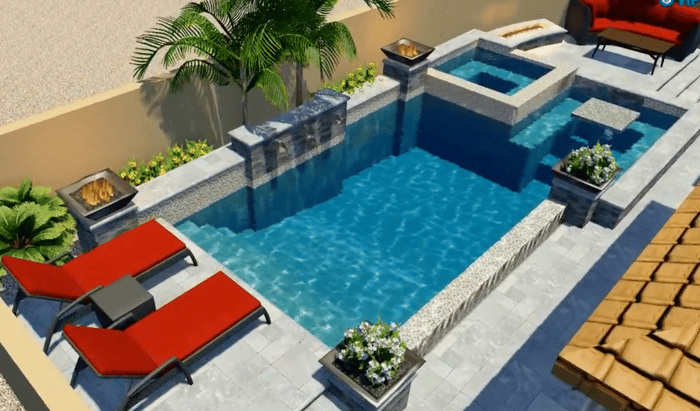 Do you have any favorite elements from this design that you'd like to see more people incorporate into their backyards? What are they and why?
I really like the elevation of the pool, it creates a very unique look that you don't see often. I also really like the glass on the face and dam wall of the spa, this is another nice upgrade that isn't seen on a lot of spas. I could go on and on about the features I like on this pool.
When I am designing for people, I like to really listen to them and not push them into anything they don't want. Of course I want to make them aware of possibilities they may not have thought of as well. For example, some people have probably never considered the possibility of elevating their pool or adding Fire Features around the pool.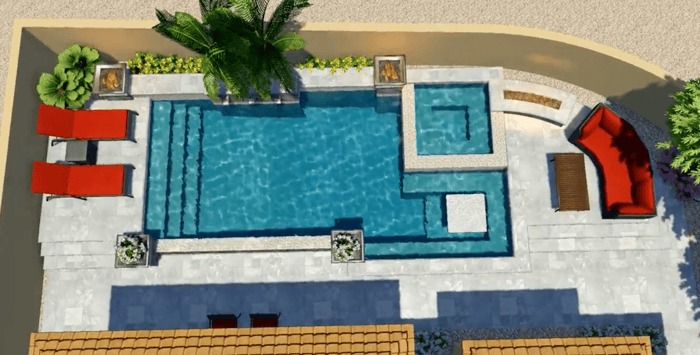 Is there anything else you'd like to say about this pool design?
The design has unique features you just don't see every day. It has everything you would want in your backyard. It is very functional but at the same time is very custom which gives it that look that seems to be attracting quite a few eyes.
Interested in talking with jordan or another incredible pool designer?
We offer free, no-strings-attached design consultations and would love to help you design the swimming pool and backyard of your dreams! If you'd like to chat, you can fill out this form, give us a call at 480.967.9467, or visit any one of our Phoenix valley and Tucson Metro area showrooms!
Looking for more pool designs? Check out our galleries!