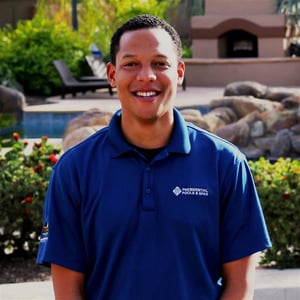 This beautiful backyard was designed by Linnzy Foster for clients who wants to be able toentertain their grandchildren, children, and friends all year long! Presidential Pools, Spas & Patio designer, Linnzy Foster, helped them realize their vision with this striking backyard design.
The rain sheer creates a stunning aesthetic and acts as a ridiculously fun feature for kids to play with. The custom spa and fire pit are perfect for relaxing on chilly evenings. The materials have been carefully selected to match the aesthetic of a planned home remodel. Linnzy talks more about this beautiful design in the brief interview below.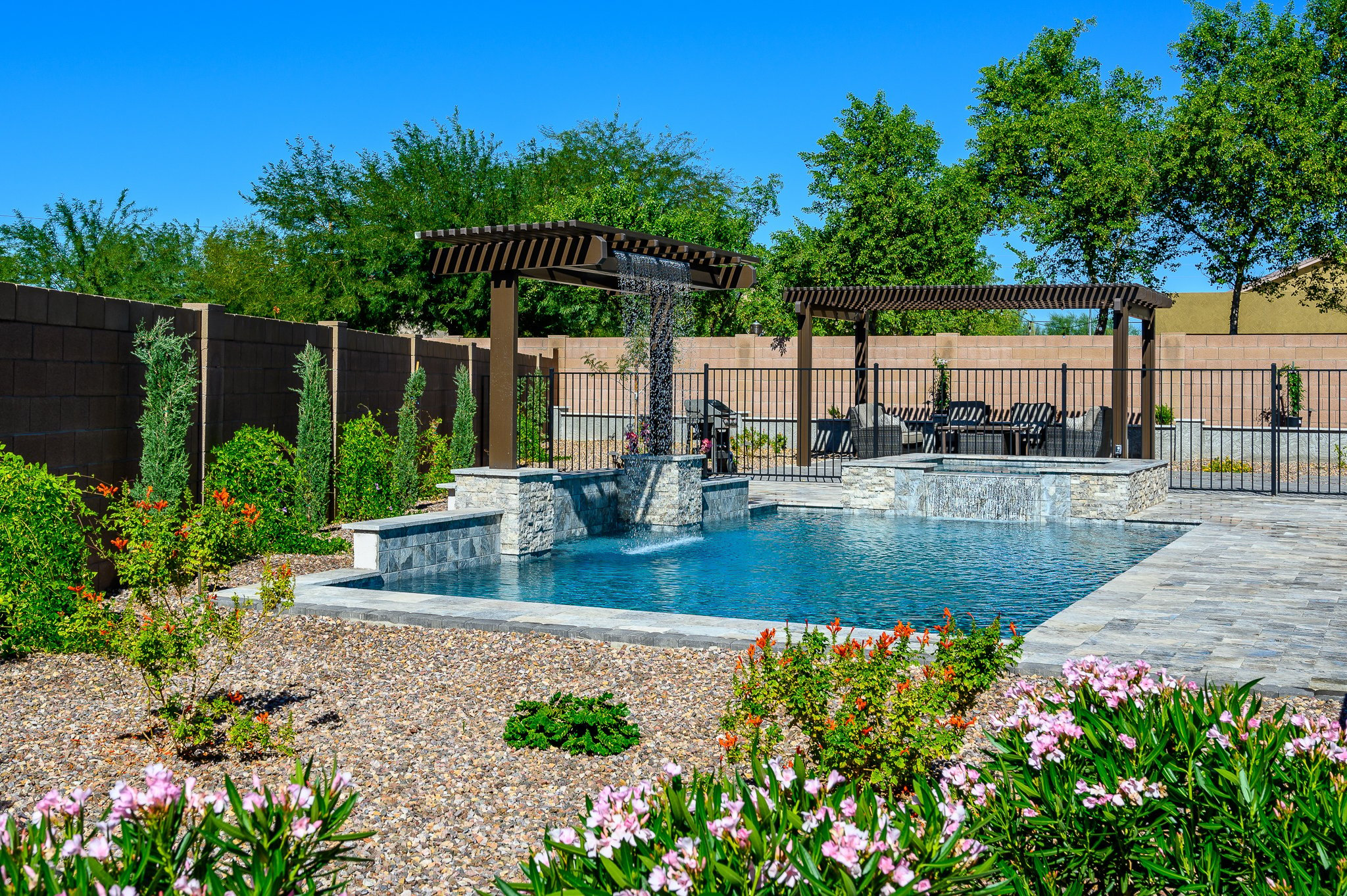 Talk about some unique design feature of this pool
The pool was placed on the side yard of the house and left the remainder of the large yard needing to be designed in such a way to entertain their grandchildren and host large family gatherings.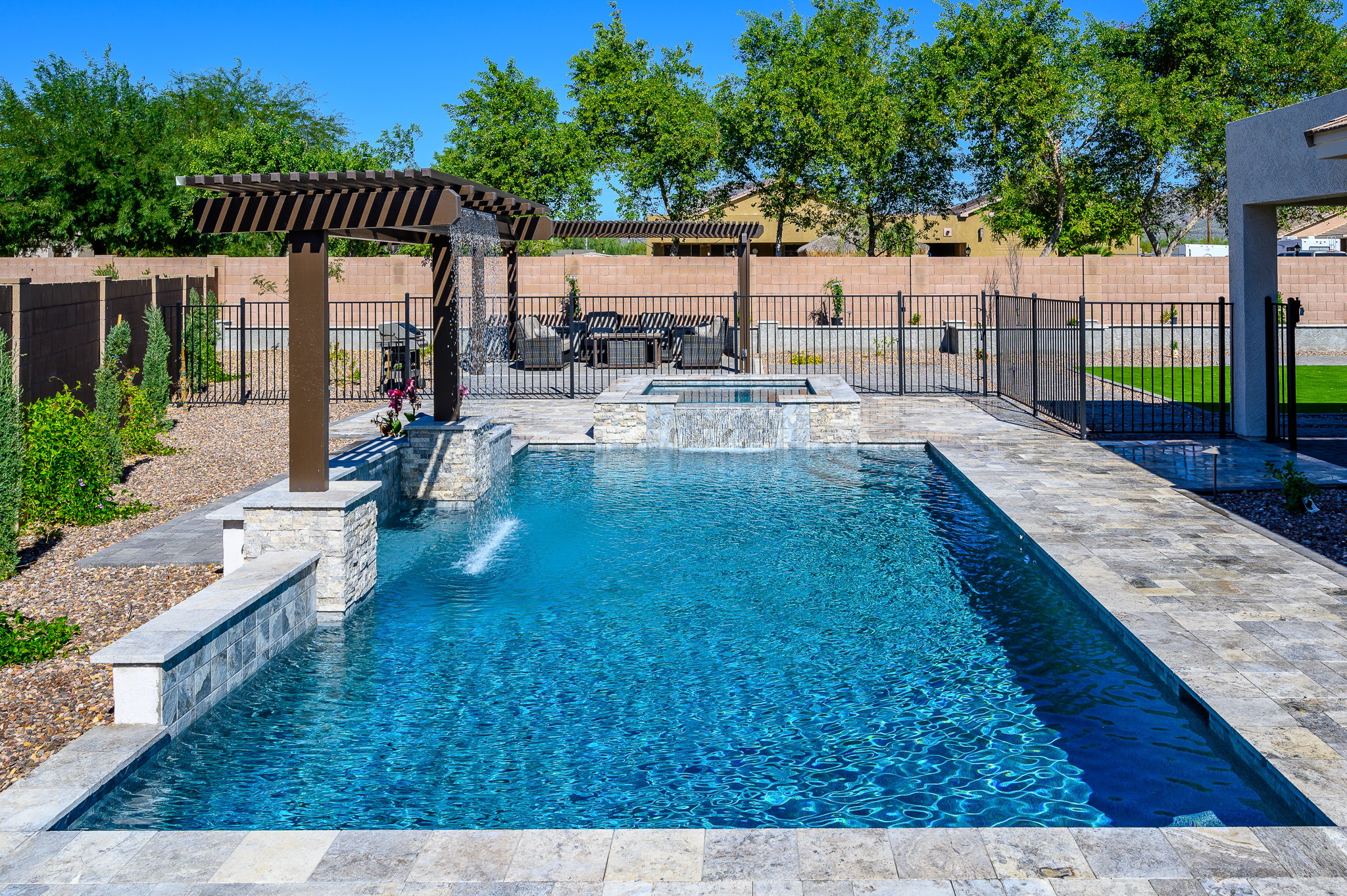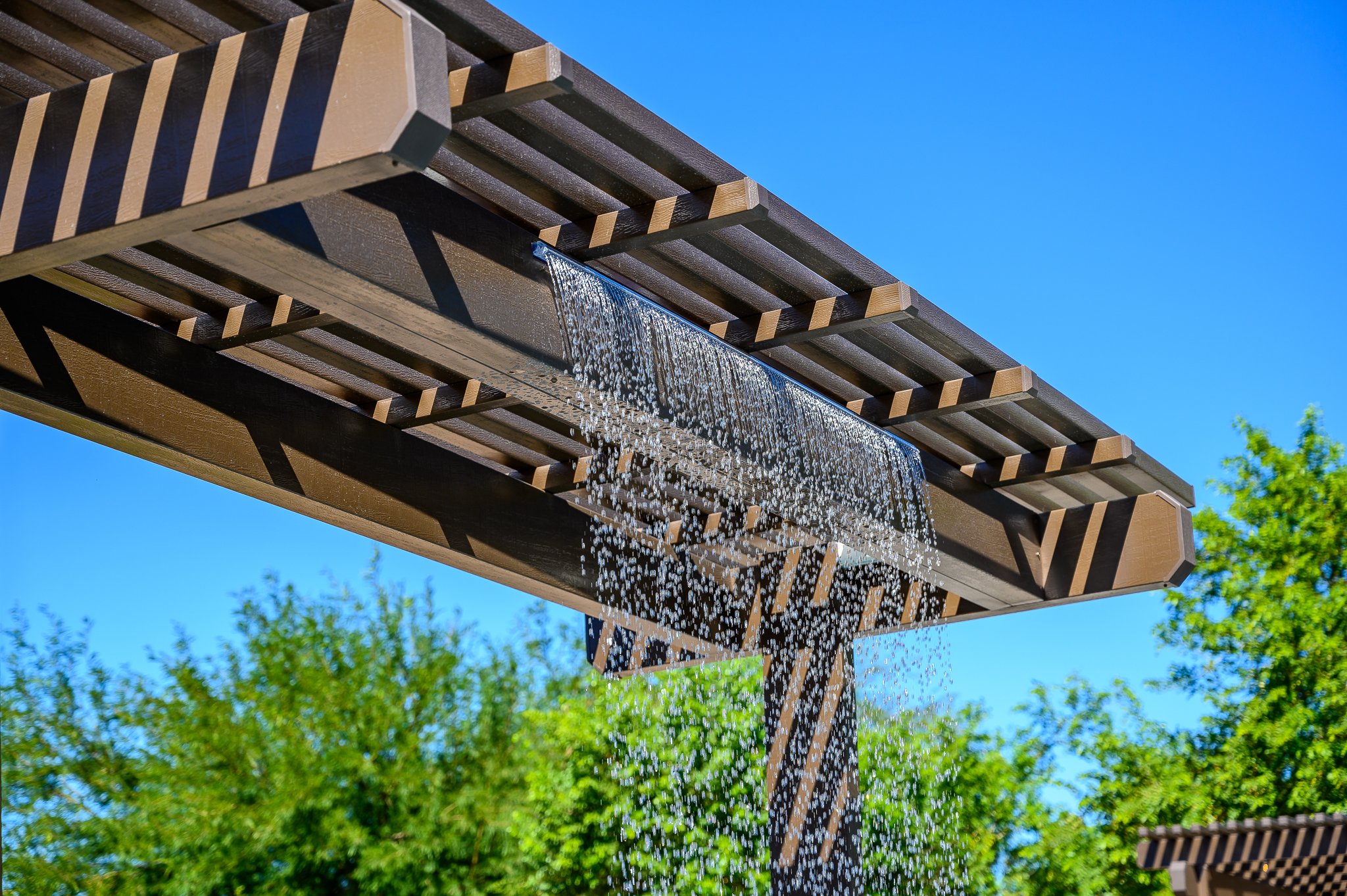 DESCRIBE THE AESTHETIC challenge OF THIS ENTIRE PROJECT
Filling the yard while ensuring that it still feels open. We made sure that each area has its own feel depending on the occasion. While the pool and spa are the main attraction, the client also wanted a large seating area and plenty of turf for the kids to play games. They topped it off with an inground trampoline.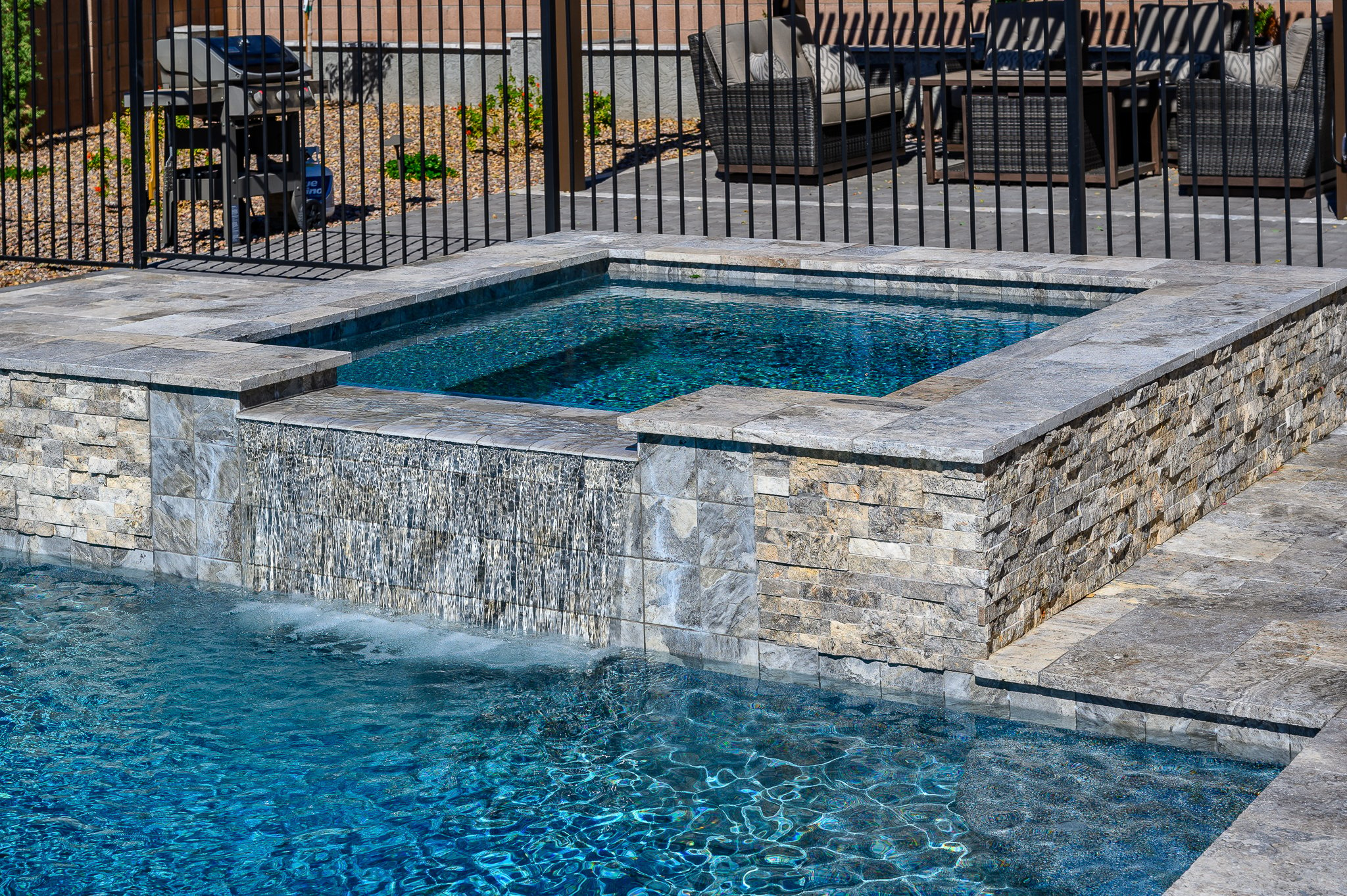 Tell us a little about the design process for this backyard
We originally started with a Grecian style pool that had curves and soft lines. After seeing more geometric designs, they decided to go with a more modern feel. My main goal was to have a glimpse of every element of the yard no matter where you stood, without feeling overly cluttered or busy.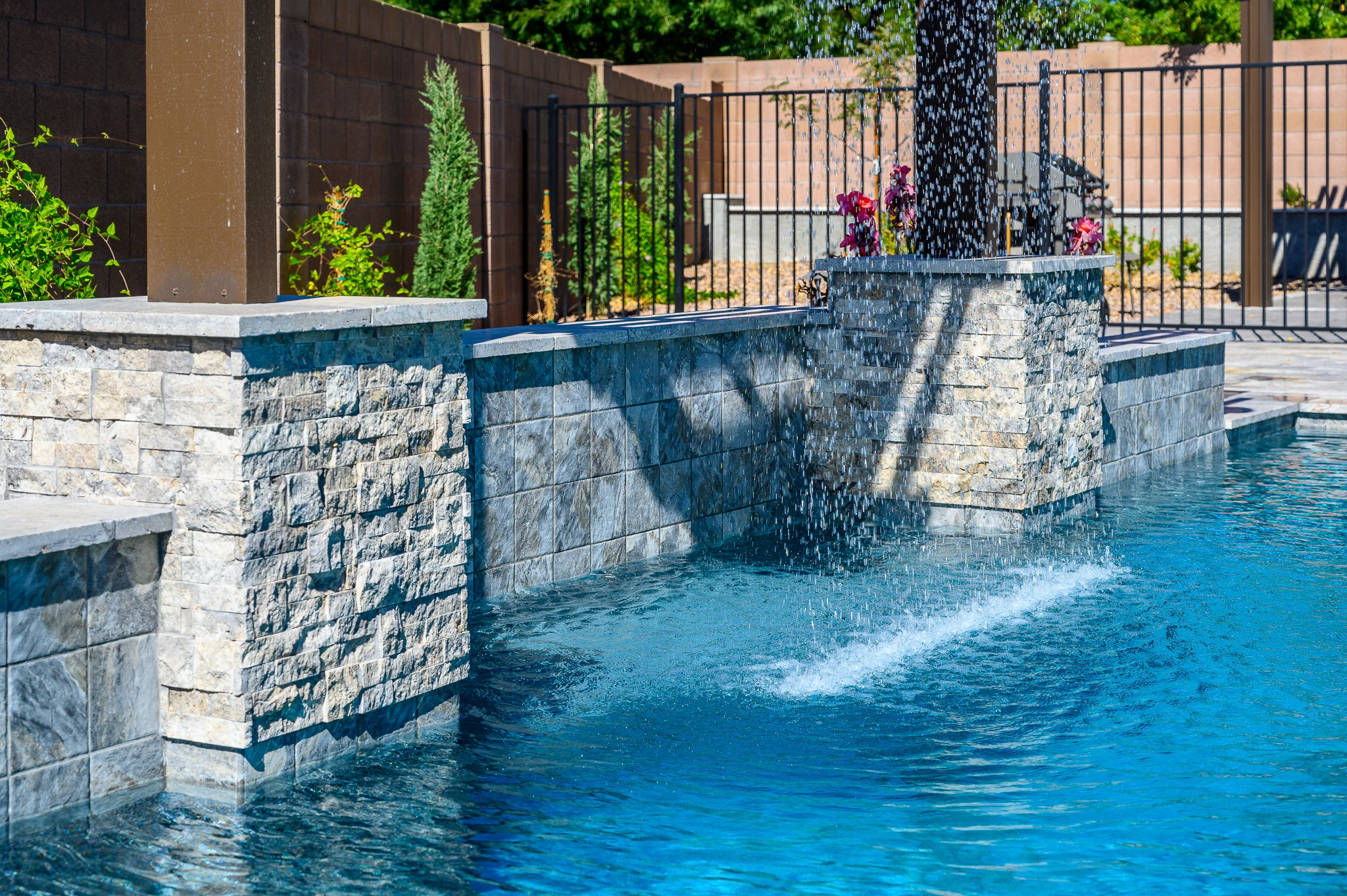 DESCRIBE HOW THIS POOL DESIGN INTEGRATES EFFECTIVELY WITH THE HOME, LANDSCAPE, BOTH
The homeowners are planning to remodel their entire home highlighting more grey tones. To complement this, we used a mix of dark concrete pavers and grey travertine, which provide different feels for the various areas. They all blended to create this amazing backyard space.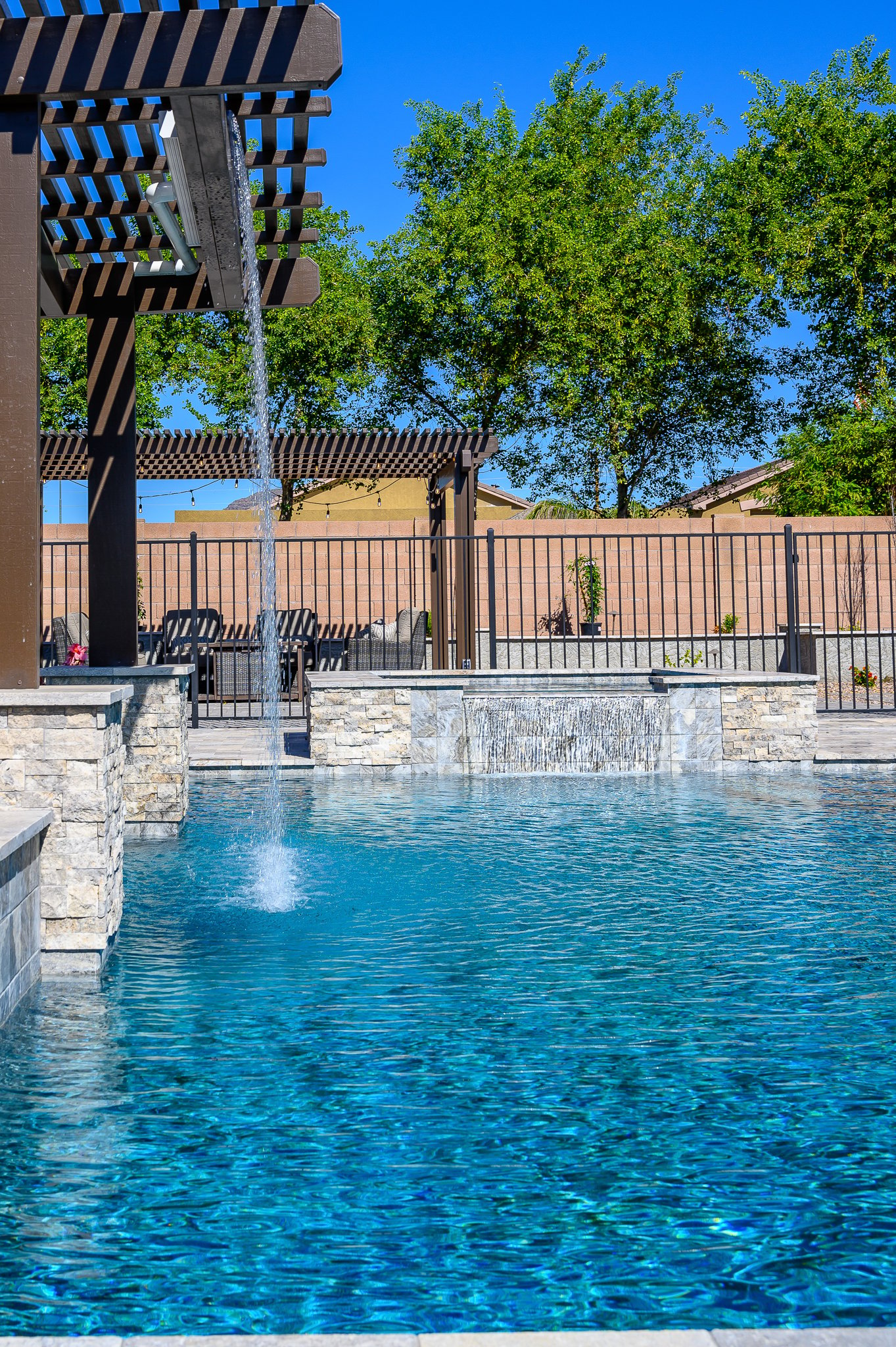 READY FOR MORE?
You can see more beautiful pools we've built in the Phoenix valley and Tuscon metro areas in our galleries.
You can also schedule a free, no-strings-attached design consultation you can call us at 480.967.9467, fill out this short form, or visit any of our three Arizona showrooms.