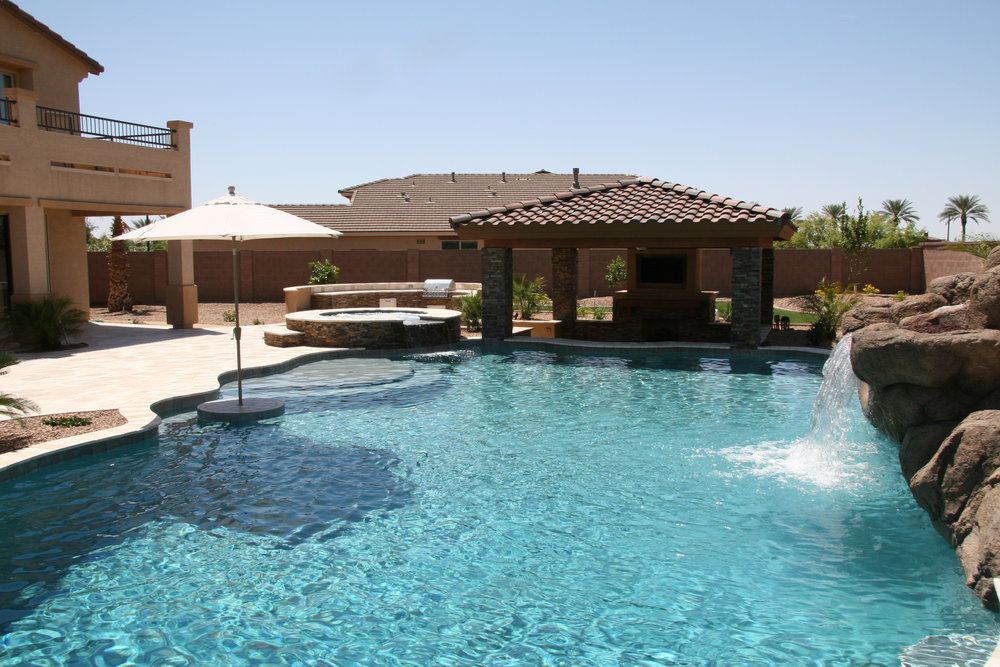 One of the biggest advantages of building a pool with Presidential Pools is the opportunity to throw unforgettable pool parties! 2017 is the year to make your house the one everyone hopes to get invited to when a holiday rolls around. We outlined some of the major pool party holidays in 2017 to mark on your calendar.
MARDI GRAS: FEBRUARY 28TH
Celebrate one of the first major holidays of the year in style by hosting a Mardi Gras pool party. Tell your friends to bring their masks, bake some beignets, and set up the green, yellow, and purple decorations to get the year started off right!
READ ACROSS AMERICA DAY: MARCH 3RD
Not every holiday has to be a huge pool party. You can spend all of Read Across America Day simply reading by the pool. Or, you can invite friends over and have a more relaxed pool hangout.
ST. PATRICK'S DAY: MARCH 17TH
Get out your green! St. Patrick's Day is the perfect time for a pool party! You don't even have to be Irish!
CINCO DE MAYO
Cinco de Mayo falls on a Friday this year! In the United States, Cinco de Mayo is a time to celebrate Mexican-American culture. To do this, try to include some sombreros, fried ice cream, and colorful paper flower projects at your pool party!
MEMORIAL DAY: MAY 29TH
Memorial Day is a time to feel a sense of patriotism and kick off the start of the summer. Make sure your pool party has some barbecue and red, white, and blue. We put together a list of Bacon-Wrapped Asparagus Skewers, Spicy IPA Shrimp Skewers, and other grilled recipe ideas to get your Memorial Day barbecue started!
4TH OF JULY
Another day to celebrate patriotism! Before you end the night with fireworks, have your friends over for an Independence Day party! You can include a patriotic windsock, pom-pom flag paintings, and independence punch.
LABOR DAY: SEPTEMBER 4TH
Officially, Labor Day honors workers across America. Unofficially, it marks the end of summer. You know from living in Arizona that summer heat expands well beyond Labor Day. Have all your friends over to relax by the pool on their day off from work.
HALLOWEEN
The temperature crept up into the 80s during Halloween in 2016. Halloween pool parties in Phoenix are always possible. We even put together some ideas to get you started!