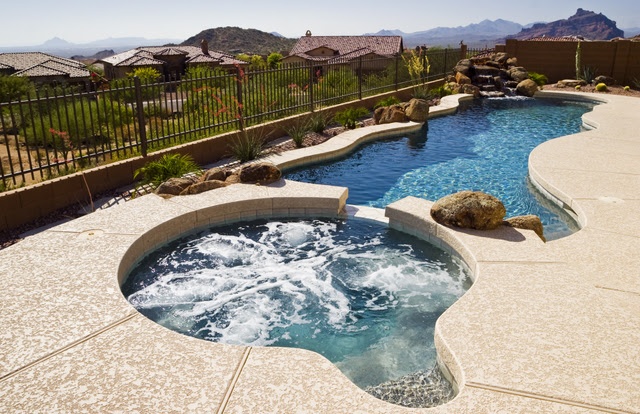 By last March, the temperature was already above 85° F in Phoenix on a regular basis. That means we're less than 4 months away from the start of pool season.
If you've been thinking about building a pool, you should start exploring your options now. Starting the process now will allow you to be ready to jump in whenever the temperatures start rising.
THE BUILDING TIMELINE
The time between choosing to invest in a pool and beginning the actual build is longer than most people assume. You will first want to take careful consideration when working with our pool design consultants to customize each detail of your project.
Then, getting a permit for building a pool can take at least a week. Once your pool design is finalized and the necessary permits are acquired, the 6-8 week construction begins. When construction is finished, then you can enter the water!
BE A PREPARED POOL OWNER
As we mentioned, the temperature is often into the 80's in March and there were warm days in February as well. If you have your pool done early, you will be ready for whenever it starts to stay hot outside. And, as someone who lives in Arizona, you know it will get hot early and often!
Having a pool done early also gives you more time to understand exactly how it works before those heavy use summer months. And remember, as you begin to get familiar with your pool, you can always check the service side of our website for information about maintenance!