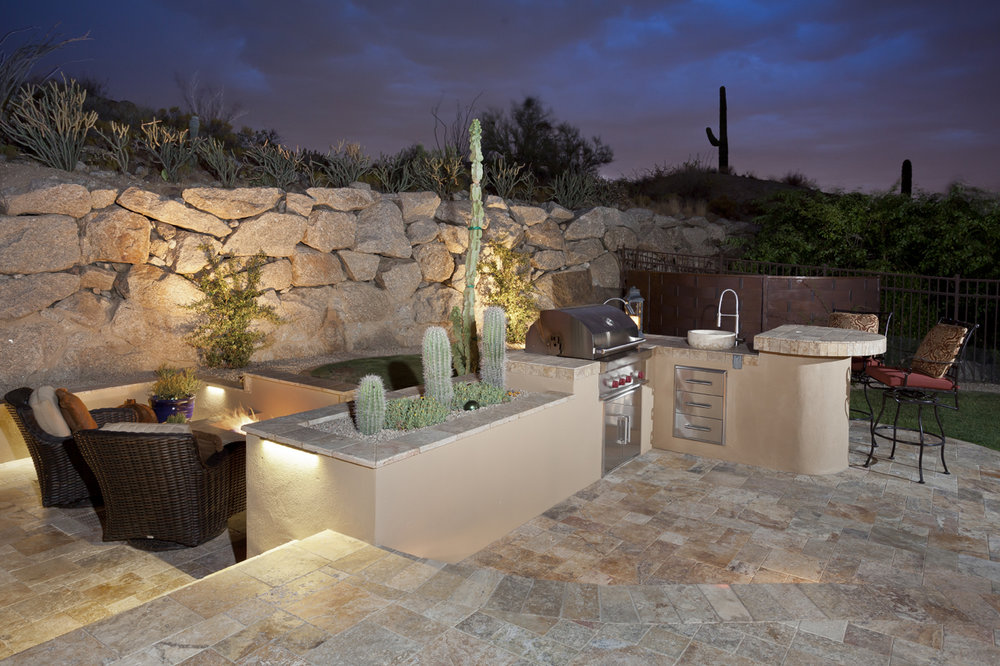 Working with Presidential Pools doesn't have to be just about your pool. Our design consultants can help you put together an entirely new backyard oasis. Today, we'll highlight some of our most popular decking options to put around your pool, spa, or backyard patio.
MATERIALS BUILT TO LAST
Presidential Pools, Spas, & Patio builds backyards to last a lifetime, which means we only offer decking materials that do the same. Given that, our favorite decking choices are ones that hold up in the Arizona climate and require little ongoing maintenance.
STONE
Stone is a popular choice that offers many different colors, designs, and textures. One popular type of stone is cast stone. Cast stone is built with a concrete precast that molds to look like stone.
TRAVERTINE PAVERS
There is good reason travertine has become one of the most popular decking choices with our customers as of late. Travertine is a non-slip, durable surface that stays cooler than most materials when exposed to sunlight. You can choose travertine with different colors, sizes, and grades.
CONCRETE PAVERS
Concrete pavers are very customizable. Customers can choose their favorite concrete paver design for an optimal decking finish.
BRICK
Choosing brick decking not only creates a durable surface, put a classic look for your backyard pool and patio. Not every brick option is the same. Brick decking comes in many different shades and patterns.
SPECIAL MATERIALS
Like our pools, the decking material is ultimately a customer's choice. We have used tile, marble, and other special materials in some of our past projects. The options are nearly endless!