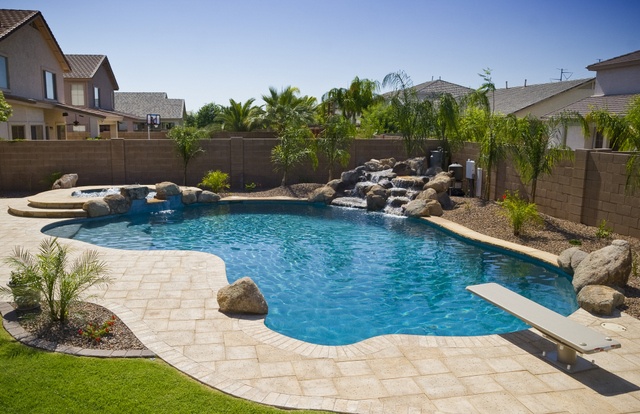 This is the most exciting time of the year to have a pool. Pool owners have spent many months looking out their back window and waiting for the moment when they can jump in. That moment is now. We wrote some reasons about why you should be happy to have a pool in the spring.
START OF WARM WEATHER
The sun feels best after it been cold for a few months. The beginning of spring means the beginning of what makes Arizona, Arizona: the heat. So get outside and relax next to the pool. Make some drinks, grill those burgers, and relax because pool season is finally here.
THE PLANTS ARE BLOOMING
The most exciting season to be around your pool is also the most exciting season to be around your plants. Spring is the time when to watch nature grow and become beautiful. Check out this blog for some plants that are perfect for Arizona.
SPRING HOLIDAY POOL PARTIES
Do you think you're excited to get in your backyard pool? Imagine how much your friends that don't own a pool are itching to get some time in the water. They will be ecstatic when you invite them over for a pool party. Spring has plenty of opportunities. You can throw a party for Easter, Cinco De Mayo, Mother's Day, Memorial Day, or Father's Day.
A FRESH START TO HEALTHY HABITS
It is much easier to put your body's health as a priority when you can exercise outside and in the warm weather. Your pool is the perfect place to start getting back into those healthy habits. You can choose from a number of different exercises in the water. We even put together a blog to help you begin.