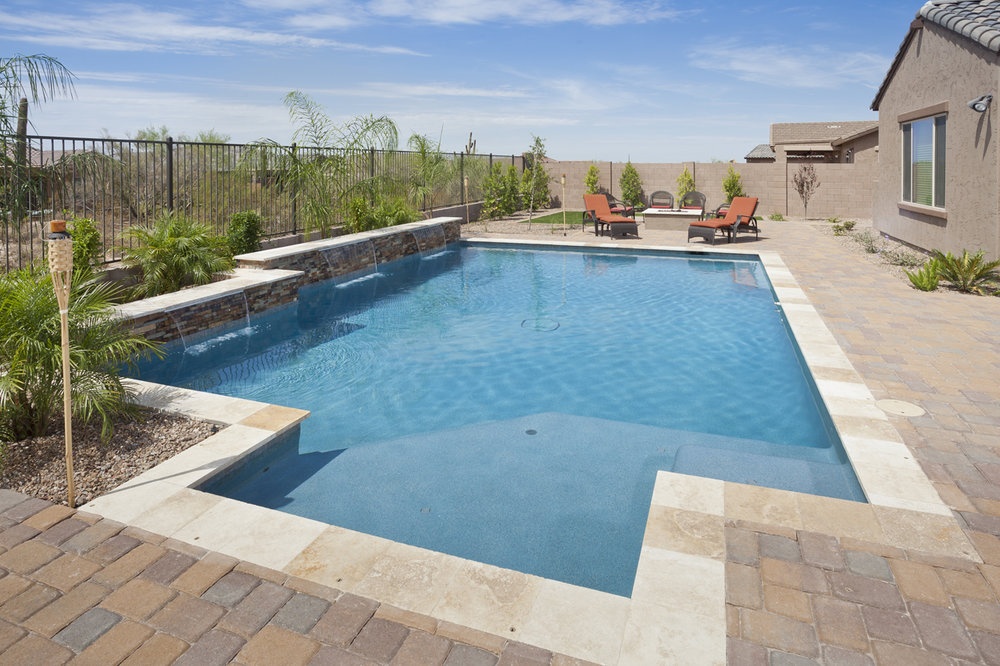 Virtual Reality (VR) is the latest buzz in the tech world. With VR, you can put on a headset and feel as though you're living in a virtual world. Presidential Pools is using the power of VR to revolutionize how customers design their backyard pool.
HOW DOES VIRTUAL REALITY WORK?
You start by putting on a headset which is essentially a pair of goggles. This headset covers your entire line of sight, including your peripheral vision which allows you to feel completely immersed in the simulation. Your world becomes what you see through the headset.
Currently, Virtual Reality is popular in gaming communities. But, given its relative newness and abundant possibilities, many predict we will see Virtual Reality across many different platforms. Imagine being in the next big Hollywood film, or touring Paris by virtually visiting it! With Virtual Reality you can even take a tour through a future home that has yet to be built, or, in our case, a swimming pool that you just had designed at Presidential Pools!
Virtual reality AND PRESIDENTIAL POOLS
Presidential Pools is the first pool builder in Arizona to bring Virtual Reality technology to backyard pool design. With Presidential Pools, customers are used to being able to build a 3D pool design, which is viewed on a computer screen. But now, with Virtual Reality, they can truly experience their backyard design firsthand.
After a pool is designed with Presidential Pools, customers can now put on a VR headset. From there, they are transported to their new backyard. They get a 360° view that reacts to their movements, allowing them to personally experience their new backyard before signing a contract.
Why wait to until construction is complete to see your new backyard? When you use Presidential Pools, you can take a virtual tour of your dream backyard almost immediately!
Schedule Your VR Design Appointment
Virtual Reality Design appointments are offered free of charge, but space is limited, so schedule your appointment today.