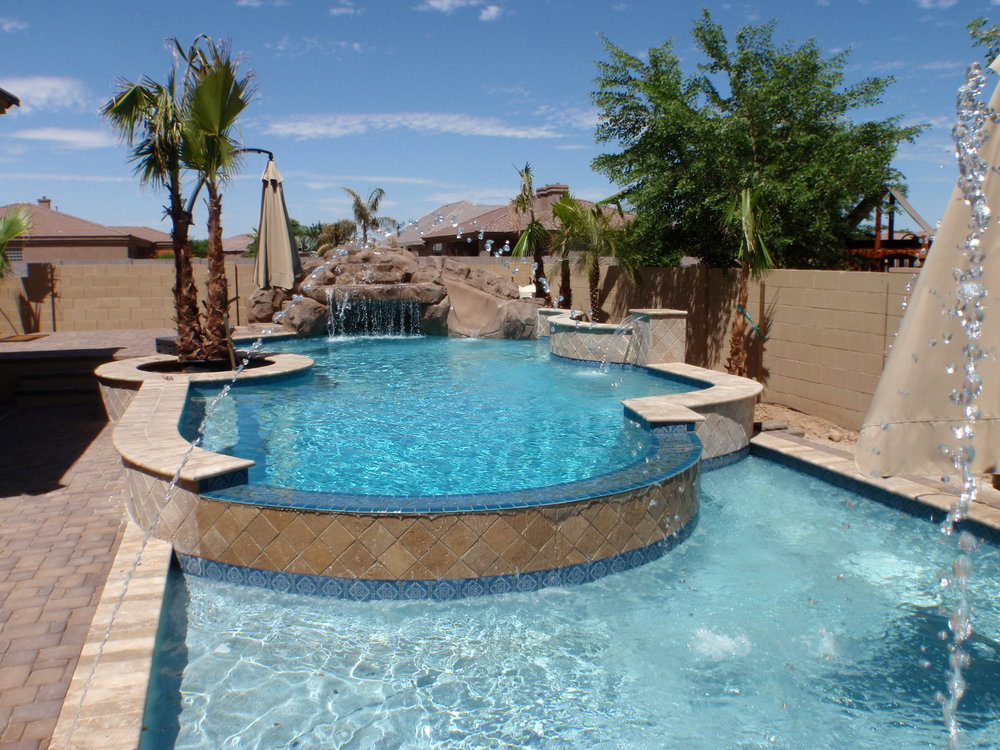 A good pool owner understands that proper maintenance is essential. Beyond the basic pool maintenance practices, everyone should occasionally drain their pool. We put together some more information on the pool draining process.
WHY DO I NEED TO DRAIN MY POOL?
Like every aspect of a pool, water quality diminishes over time. With the Arizona heat, water is constantly being evaporated. And every time someone goes in and out of the pool, it loses a little bit of water. This means that the water is routinely replaced by the automatic water leveler (AWL). The more new water that is added to the pool, the harder chemicals and filters have to work to maintain proper balance.
Eventually, it will make more sense to just completely drain a pool's water. We recommend doing this every 1-2 years.
DRAINING THE POOL
You will likely want to drain the pool a few weeks before you plan to be in the water often. It is important that you keep up with maintenance in the winter as well as summer to know what is going on with your pool at all times. Due to the environmental dangers and difficult process, we highly recommend draining your pool with the help of your local pool store.
The first step to this process is to bring a water sample to the store to see if the pool needs to be drained. To do this, grab a water bottle. Dip it into the pool at least elbow deep to get a proper sample of your pool water. The water should fill at least half the bottle. From there, you can take the sample in to the store for an analysis.