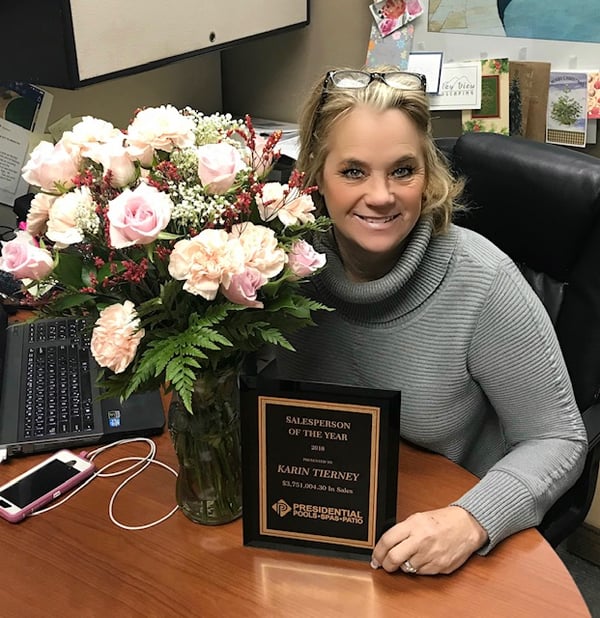 "Karin's background is not sales or marketing. It is healthcare She was a registered nurse prior to becoming a pool designer. Karin's genuine love for mankind, heightened people skills, ability to listen, and ability to understand one's needs all come from her experience in helping those around her." -Bridget Letizia, Presidential Pools, Spas & Patio
The Presidential Pools design team is full of incredible designers. Everybody on the team is world class, kind, and loves their work. So winning our annual Salesperson of the Year Award is a huge honor!
Below is an interview with Karin about her process, why people love working with her, and some of her favorite designs of the year. But first, here's what a few people have said about working with Karin and Presidential Pools, Spas & Patio:
"We had a great experience with Karin Tierney at Presidential Pools... We had been looking into getting a pool, started getting bids, and after about six different companies (small to large), we wound up going with Presidential." - Staci F.

"Our designer, Karin, listened to our every want and need and took my design and helped bring it to life." Steph M.

"Karin Tierney is awesome at what she does. Not only can she help map out the perfect pool plan but she has the best customer service skills and keeps communication open freely and is prompt to respond to your needs." - Amy S.

"Presidential Pools and Karin Tierney have made our backyard such an awesome relaxing place to be." Andy W.

"Love my Presidential Pool. Highly recommend Karin Tierney." - Don S.

"Karin Tierney was an amazing salesperson! She helped us get exactly what we needed in a pool!" - Mary B.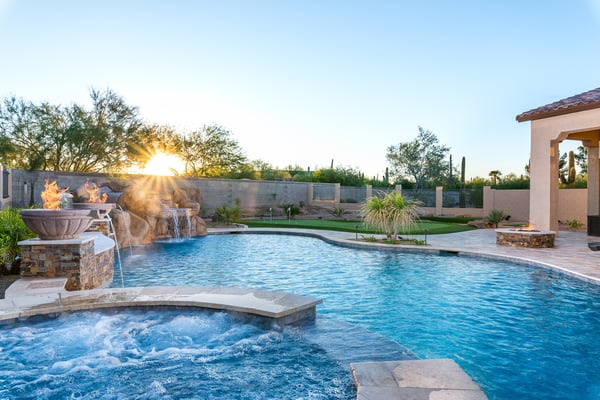 Why do you think people love working with you?
I listen to my customers and design what THEY want. It's my job to guide them in the best way to spend their money. It's their pool, not mine.

I am also a trustworthy person. I do what's best for my customers, their lifestyle, family, and budget.

I take pride in making sure they know I will do anything I can to make sure they are happy with their pool not only after the sale but for years to come. For me, it's not just about the sale, but more about building relationships. I have grown my personal business through referrals. Happy customers will refer you all day long – many of which I now call my friends.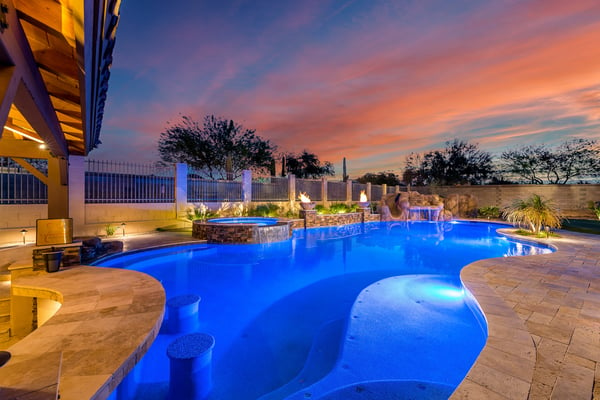 What is your process like when working with a client?
I work around the client's schedule. Whether we meet at their home or at our showroom where we have six outdoor pools in a fully landscaped environment. I work nights and weekends.
The process, which may seem overwhelming, is actually quite simple. After walking the pool park and getting a good idea of what the client wants, I design in a 3D program. This takes the pool from an intangible idea to a more realistic view of their future backyard. Having the customer sit with me makes dialing in the details even easier as we can do that together in the software.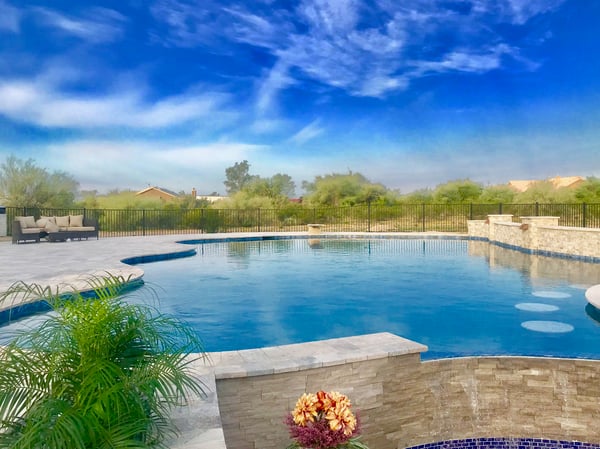 Can you highlight one of the pools you designed in 2018? What stands out about it?
There are two pools that are my favorites of the year. The Martin pool in Surprise [photo above] and the Zoltenko pool in Mesa [photo below]. They both are stunning and fully loaded with water features, swim-up bars, tile top roofs, and LED color lighting.

They are both extremely large pools – over 50' long. They both combine the natural desert terrain with gorgeous bright blue water – Pebble Radiance, which has added glass bead and abalone shell – to make it a beautiful inviting pool. The lighting and fire at night give the pool added "wow" factor.
You don't have to spend a fortune to achieve similar styles, but these were two of my favorites this year.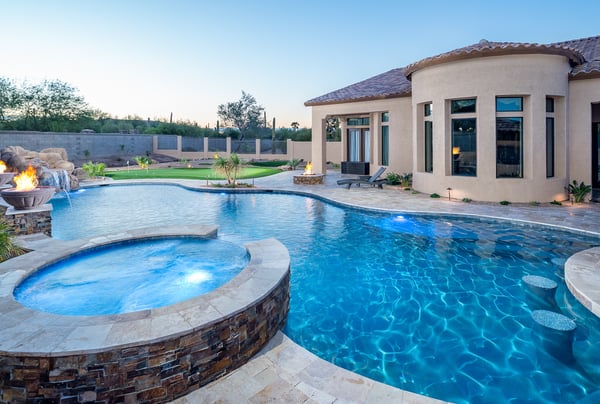 What design trends do you see in pool design as we begin 2019?
Trends are definitely more modern and contemporary. Greys are still "the" look. Along with bright blue pools. Fire and lighting are becoming more popular.
Since financing is much easier than years past, customers are comfortable spending more money on their pools and backyards. In the past, it was more common to complete a backyard in phases. Now, people seem to be more comfortable with the costs of getting the entire backyard done at once, so they can enjoy it that much quicker.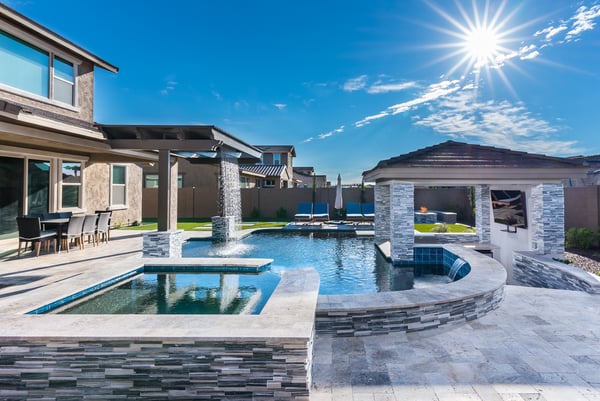 What is one of your favorite memories working with a client?
I had just designed a pool for this wonderful woman. Her niece had recently purchased a home and she wanted to surprise her with a new pool for her home!
We wanted to make sure this was a good surprise.
I put a basket of pool supplies, towels, and pool toys on my desk. We had the niece come in with the aunt so she could help pick out colors for the aunt's pool.
When I brought the rendering up, the aunt said, "That's not my home." I asked, "Well, whose is it?"
Then the niece broke in, "Hey, that's my house! What? Really!?"
It was a very special moment for all of us.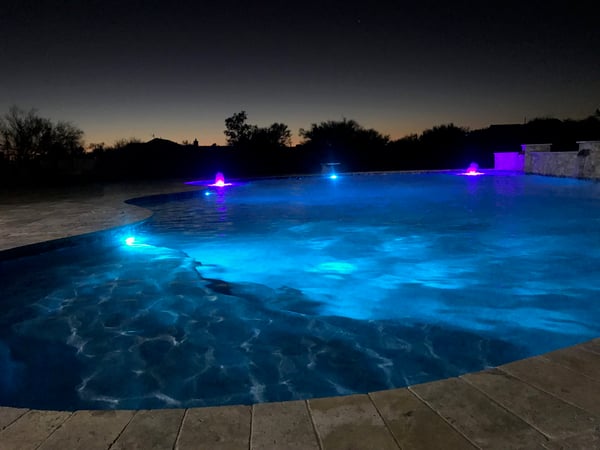 Tell us about your time working with Presidential Pools.
I have been designing and selling pools for Presidential Pools since 2005. I truly love my job. Every day is different: every customer and every backyard is unique.
It's easy selling for a company that you believe in. We build the highest quality pools in a timely manner.

Knowing that our Service Department is there for my customers also gives me peace of mind because I know they will be taken care of for years to come.
Also, Presidential Pools has been very understanding that my personal life is very important to me. They have been very flexible with me, allowing me to go to Denver to watch my son play College baseball. As we all know, life goes by quickly and these four years will be gone before we know it – I am grateful that I have been able to attend the majority of his games!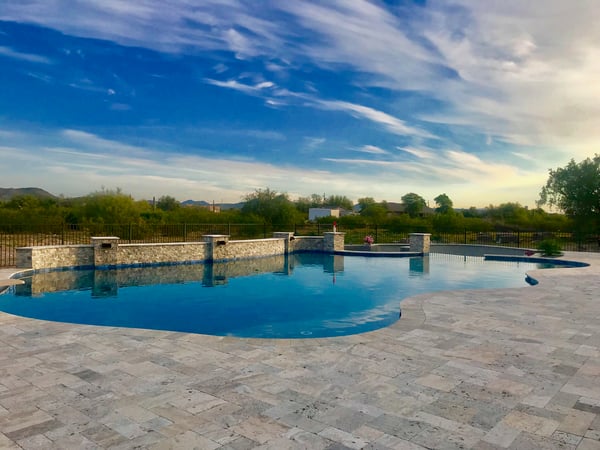 Can you tell us one of your favorite memories working with the team at Presidential Pools?
Most of my favorite memories are trips that we have taken as a team. These trips allow us to have time away from the office to get to know each other better and build a camaraderie between us.
I have a wonderful family here at Presidential and value my relationships I have made. I try to let people I work with know that I appreciate them and do not take their help for granted. I rely on many great people in insuring my customers are happy--it truly takes a team to do that.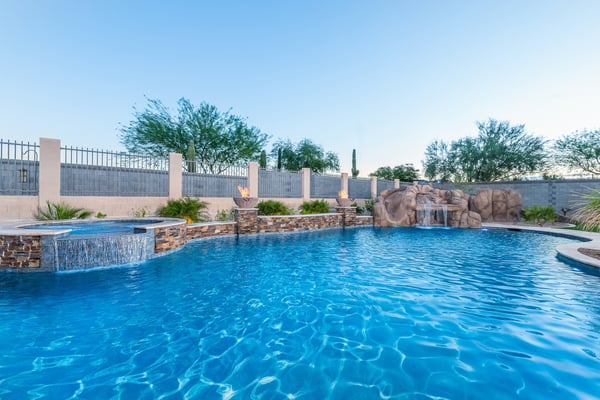 INTERESTED IN SCHEDULING A COMPLIMENTARY DESIGN CONSULTATION WITH KARIN or another AMAZING DESIGNER?
Call 480-967-9467, visit one of our showrooms, or click here to get started.