Embarking on the journey of building a new pool is an exciting endeavor that promises to transform your outdoor space into a haven of relaxation, entertainment, and joy. However, before you take that refreshing plunge, it's crucial to understand the essential steps involved in starting a new pool build. You might even be asking yourself, is there a pool builder near me who can help bring my vision to life? From conceptualization to construction, this guide will walk you through the process, ensuring that your vision for the perfect pool becomes a stunning reality.
Define Your Vision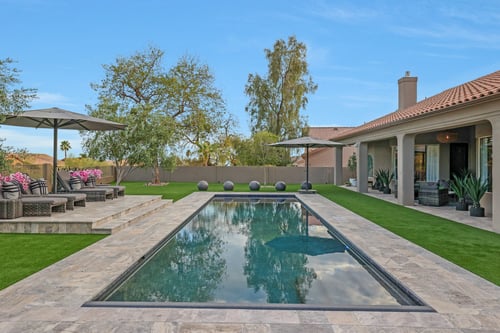 Every successful project begins with a clear vision. Start by envisioning the type of pool you want – consider the design, size, shape, and features. Are you looking for a sleek modern oasis, a family-friendly space with water features, or a resort-inspired lagoon? Define your priorities and preferences to create a foundation for the project.
Research and Budgeting
Research is key to making informed decisions. Explore different pool designs, materials, and construction techniques to gain a better understanding of what suits your vision and budget. Set a realistic budget that encompasses not only the construction costs but also potential landscaping, decking, and additional features. We have an in-house finance manager who can help you finance your pool with one of our lender partners.
Choose a Reputable Pool Builder
Selecting the right pool builder is critical to the success of your project. Look for experienced and reputable builders with a track record of delivering high-quality results. Read reviews, ask for recommendations, and review their portfolio to ensure their work aligns with your vision.
Design and Planning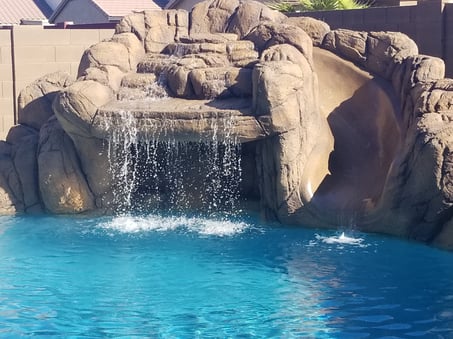 Collaborate with a pool builder near you to refine your vision and translate it into a detailed design. This includes pool dimensions, features (such as waterfalls, slides, or lighting), decking materials, and landscaping elements. The design phase ensures that all aspects of your pool build are well-thought-out and tailored to your preferences. Presidential Pools has three showrooms in Arizona: Gilbert, Surprise, and Tucson. Their Gilbert Showroom is home to their Pool Park, a 18,000 sq. ft. park with six full-sized pools in backyard settings. You can view a variety of pool colors and features.
5. Permits and Approvals
You will need to obtain permits and approvals from local authorities before construction can commence. A pool builder near you will assist you in navigating this process, ensuring that all necessary documentation is in order. Presidential Pools handles the entire permitting process for you.
Excavation and Construction
Once permits are secured, the construction phase begins. This typically involves excavation, forming the pool shell, and installing plumbing and electrical systems. The pool builder's team will work diligently to ensure that the construction adheres to the design plans and meets local building codes.
Finishing Touches
As the pool structure takes shape, attention turns to the finishing touches. This includes adding the pool surface (PebbleTec), decking, water features, and any additional elements outlined in the design. Quality craftsmanship during this phase ensures that your pool not only looks stunning but also functions flawlessly.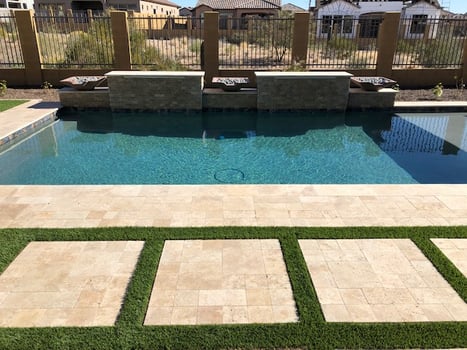 Quality Assurance and Testing
Before you can enjoy your new pool, it undergoes a thorough quality assurance process. The pool builder will conduct various tests to ensure that the water chemistry is balanced, equipment functions properly, and safety measures are in place. This step is crucial to ensure the longevity and usability of your pool.
Unveiling and Enjoyment
With the final touches complete and quality assured, it's time for the exciting moment – the unveiling of your new pool. Take a moment to admire the transformation of your outdoor space into a breathtaking oasis. As you take that first refreshing dip, you'll realize that all the planning, effort, and collaboration have resulted in a pool that's more than just a construction project – it's a source of happiness and cherished memories.