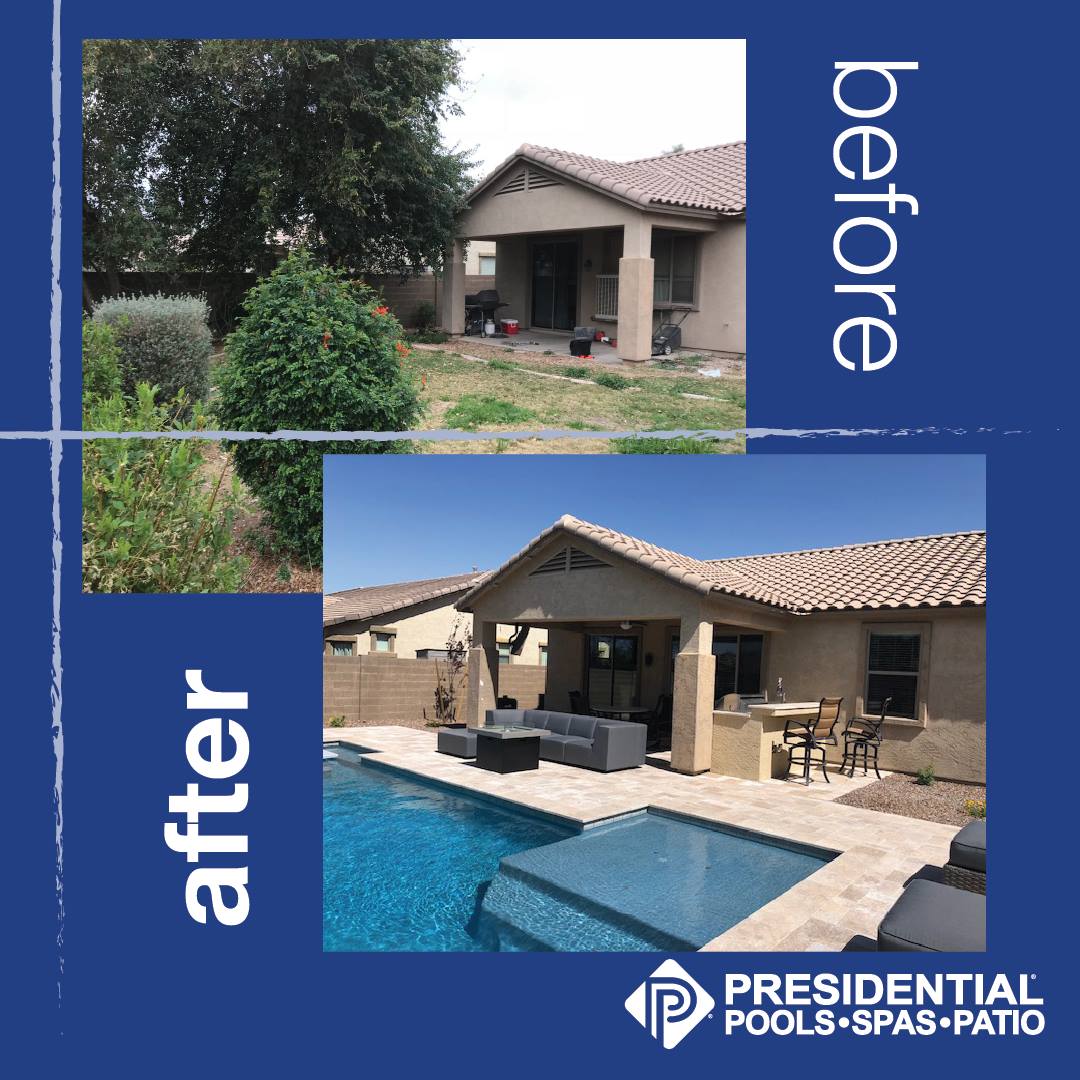 What would your backyard look like with a swimming pool?
Dead grass, dirt, gravel, weeds. Your backyard doesn't need to be an eyesore. In fact, your backyard could be an ideal place to gather friends and family.
These photos show just one striking example of how a swimming pool can transform your backyard.
Your backyard probably looks something like this: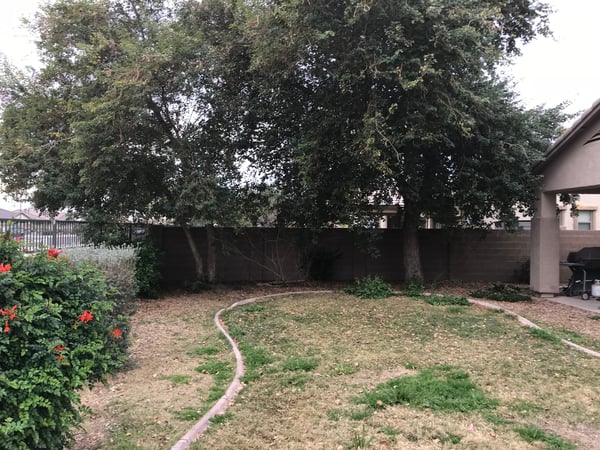 Working with an Arizona pool builder, it could looks like this: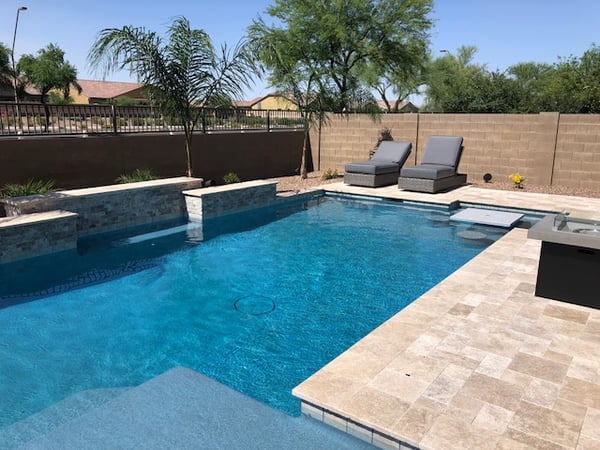 Designing your backyard swimming pool.
There are endless design features that can go into your swimming pool. The image above shows some key features for Arizona swimming pools.
The incredibly hot summers here make lounging in your pool a must. You can see three key features here that make this possible:
Baja Deck: This large area of shallow water allows you to comfortably lay directly on it. Alternatively, you can put a lounger there. This feature is a must for anyone with kids or dogs. It makes it much easier for them to enjoy the water!
Bench: This bench allows for another comfortable seating area. The high walls can also act as protection against the sun.
Table and Stools: These tables are perfect for enjoying cocktails, eating, or just sitting around and talking. They provide a whole new dynamic to your pool that you'll love.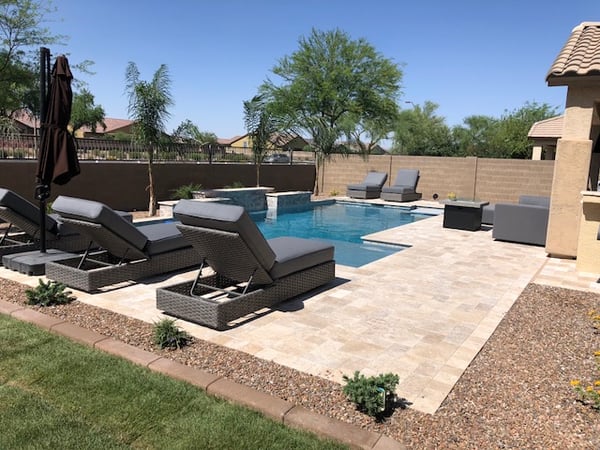 Outdoor living at its finest
Outdoor grilling areas like this make entertaining and relaxing outdoors easy. They bring everyone out into the same space to enjoy each other's company.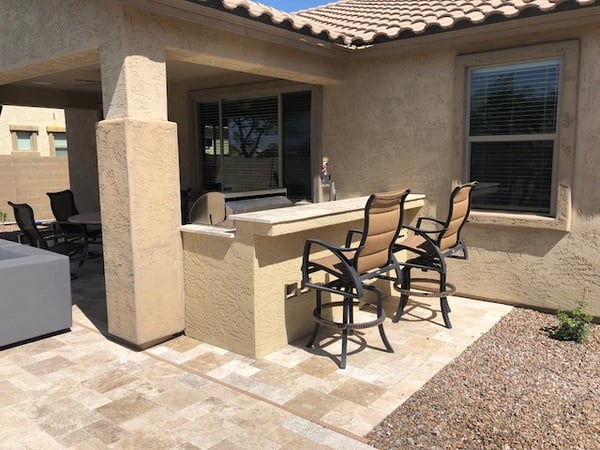 If you liked this post, you'll love Dream to Reality: The Pierce Family's Backyard Oasis. It shows how a 3D virtual design is translated into reality. It will help you understand how the transformation starts: with the design!
We offer complimentary design consultations and would love to help you design the swimming pool and backyard of your dreams! If you'd like to chat, you can fill out this form, give us a call at 480.967.9467, or visit any one of our Phoenix valley and Tucson Metro area showrooms!
LOOKING FOR MORE POOL DESIGNS? CHECK OUT
OUR GALLERIES!