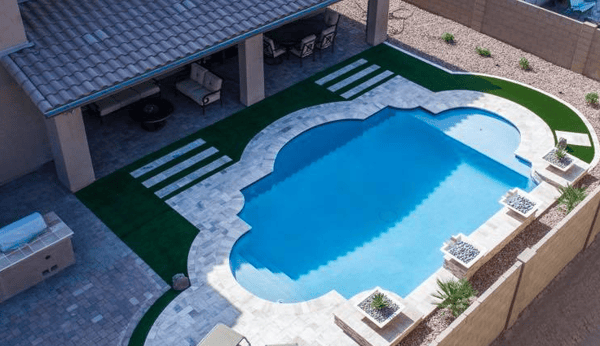 This is the Stensland family's second Presidential Pool!
Below you'll find an interview with them that has advice for starting the design process, looking for the best pool company for you, and details about their experiences in designing and building two pools.
They worked with Karin Tierney, one of our extraordinary designers, for each of these pools.
Enjoy!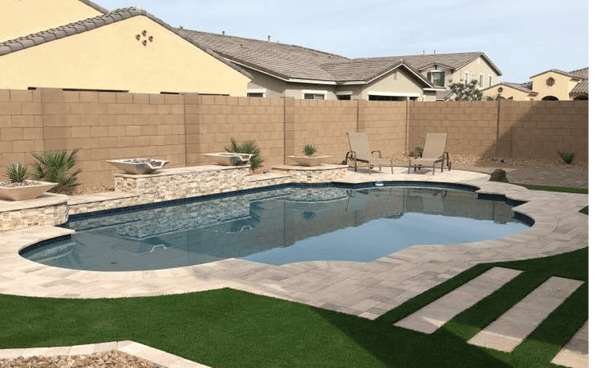 Why is having a pool important to you and your family?
The reason we wanted a pool was to not only improve the look of our backyard but also to enjoy with family and friends. To cool off in the hot Arizona summers. For relaxation after a hard day of work. For all the fun memories it will bring to us.

Which features were most important to you in designing your pool?
We wanted a water feature for the look and sound to add to our pool.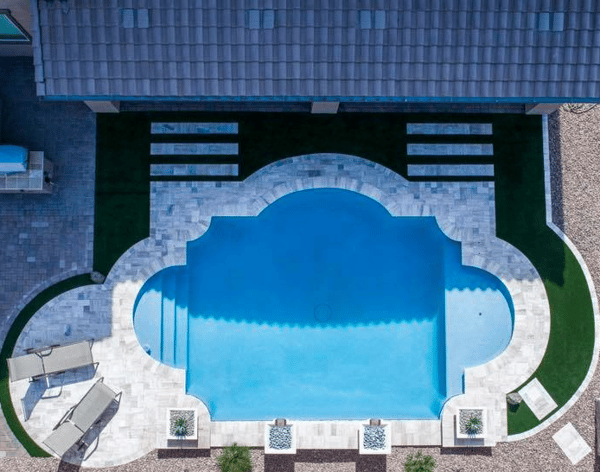 What advice would you offer to those just starting the pool building process?
When I first started I was unsure of the pool design I wanted. I went on the Presidential Pools website to look at the gallery of pools they have done to see what style I liked. From there it made the design process very easy and quick.
Why did you choose Presidential Pools, Spas & Patio as your pool builder?
I was recommended by a friend. I had also known Presidential to be a well known company.
We called almost every pool company out for a quote. We really liked Karin Tierney the best. Karin was knowledgeable, helpful, kind, honest and trustworthy, I could go on. Not to mention was the best pricing out of all the quotes we received.

Tell us about what it was like to work with Karin, your designer?
We just completed our 2nd pool with Karin. The 2nd time around was another great experience! Pool completed in 8 weeks as promised both times. Her attention to detail in the design process was a big help to us when we were unsure. Her communication skills are amazing she responded to us very quickly with any questions we had. You can tell Karin cares about each project as of it were her own. She truly cares about the experience and it shows. I have recommended her to many and will continue to do so. We are so thankful we chose her to help us with our pool projects. Our experience both times was excellent thanks to her. Karin goes above and beyond for her customers. We love you Karin!

What do you like most about your pool now?
We love everything about our pool from the design to the color selections to the materials. We can't just pick one thing. Overall Presidential built us another beautiful pool. We look forward to the many memories and good times it will bring to us in the coming years. Thanks Presidential we are your biggest fans!
---
Interested in more stories like this?
Would you like to speak with karin or another incredible swimming pool designer?
Call us at 480-967-9467, visit any of our locations, or click here.